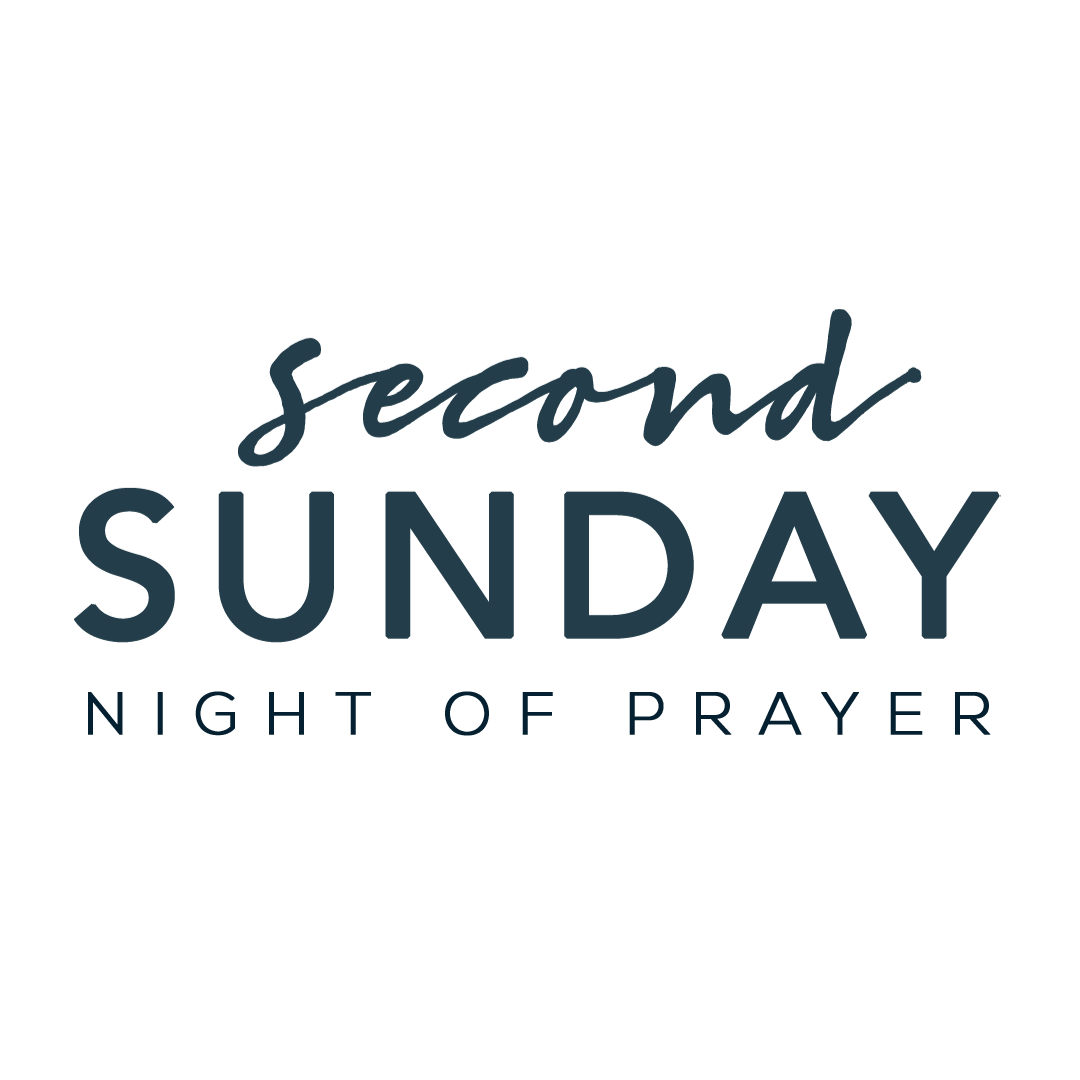 Prayer is a staple of who we are as a church. It is a vital part of following after Jesus and being the church He wants us to be. We believe wholeheartedly that prayer is one of the most important things we could ever do as God's people, because prayer changes things. Childcare will be provided for children ages 6 and under.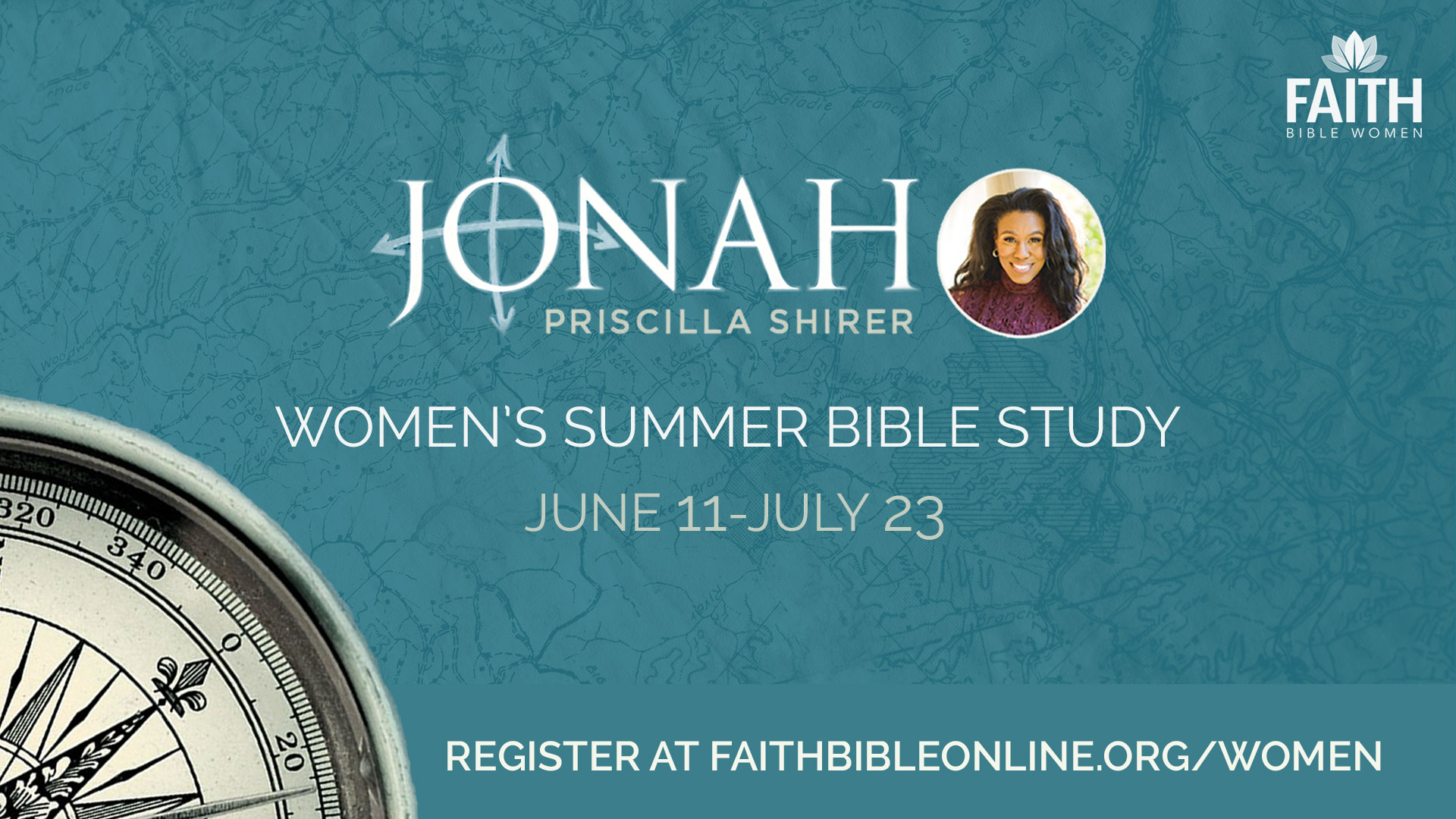 Faith Women invites ladies of all ages to study the life of Jonah with Priscilla Shirer's study "Jonah." From June 11-July 23, the group will meet every Tuesday for two identical sessions at 9:30am and 6:30pm in Room 207. Childcare is available for the morning session only. Register for the morning or evening session.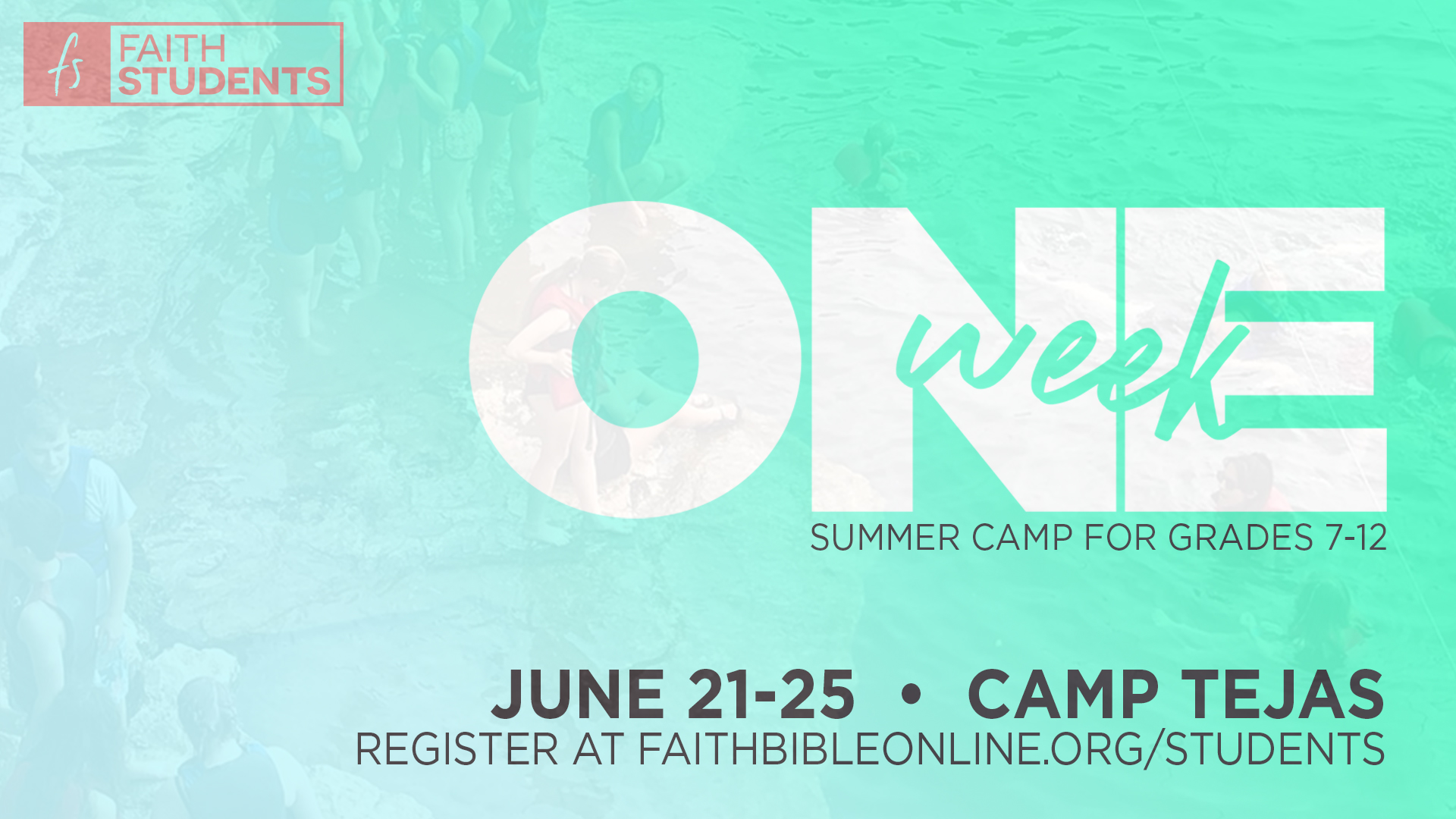 Faith Students are gearing up for their annual summer camp on June 21-25! This year, 7th-12th graders are traveling to Camp Tejas in Giddings, Texas for a week of community, worship, and lots of fun camp activities. The cost is $430 and scholarships are available (email Clayton). Register today.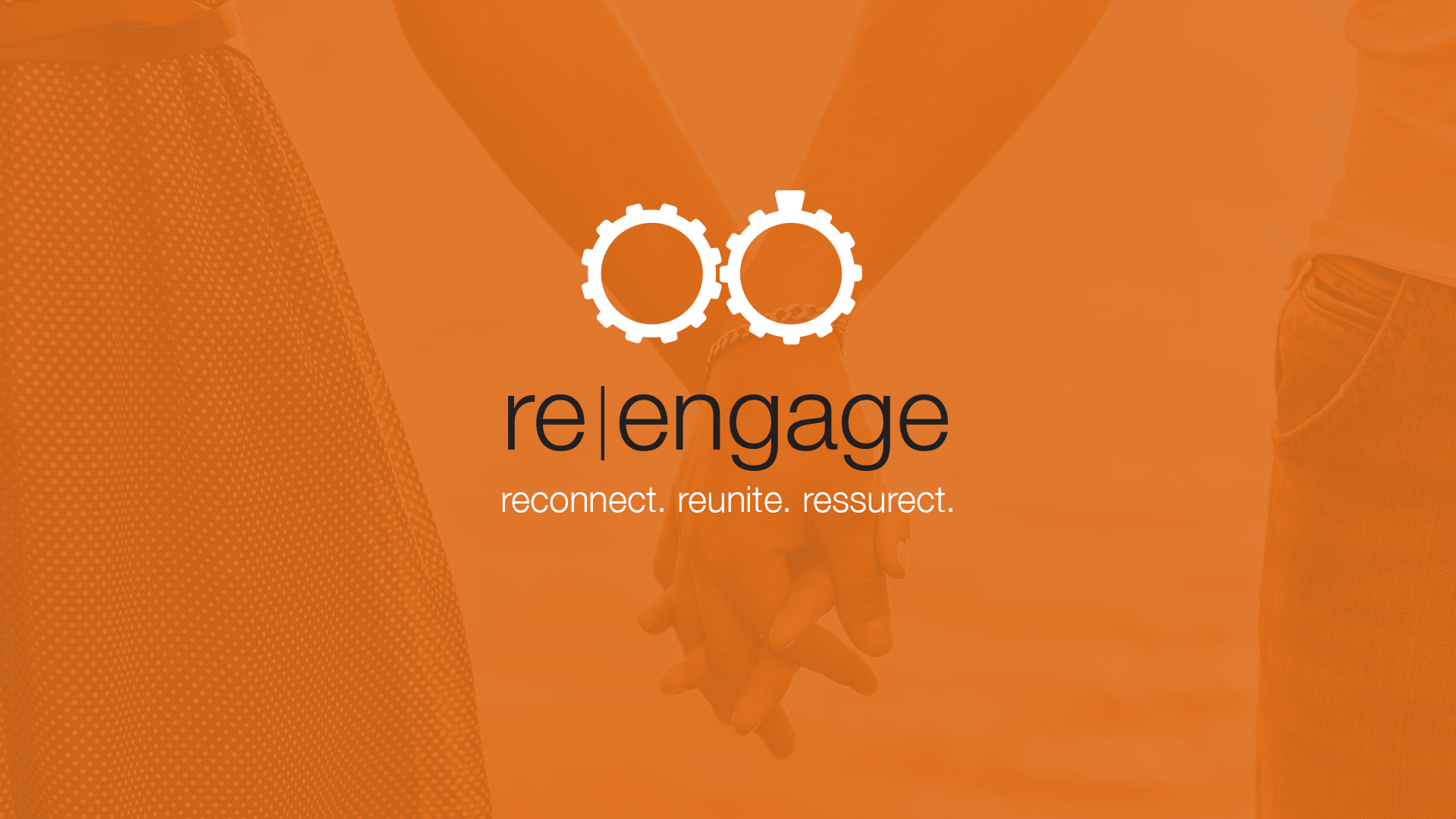 Have you been interested in starting re|engage but struggled to find time during the busy school year? Consider beginning the journey of renewing your marriage this summer. Re|engage offers hope for marriages through worship, teaching, small groups, and testimonies from couples who have experienced victory in the midst of hard times. Join us for re|engage every on Wednesday at 6:30 PM in the Worship Center. View details.