Women
The Faith Bible Women are dedicated to providing a warm, safe atmosphere where we can grow in our relationships with Jesus, study God's Word, encourage and support one another, and identify & use our spiritual gifts to influence our families, community, and world. Please join us as together we build generations of Jesus followers who take grace to our world.
Please take a look at what we offer for women and let us know where you'd like to take part. If you have any questions, contact Evelyn Tarbell.
---
Upcoming
Women's Spring Bible Study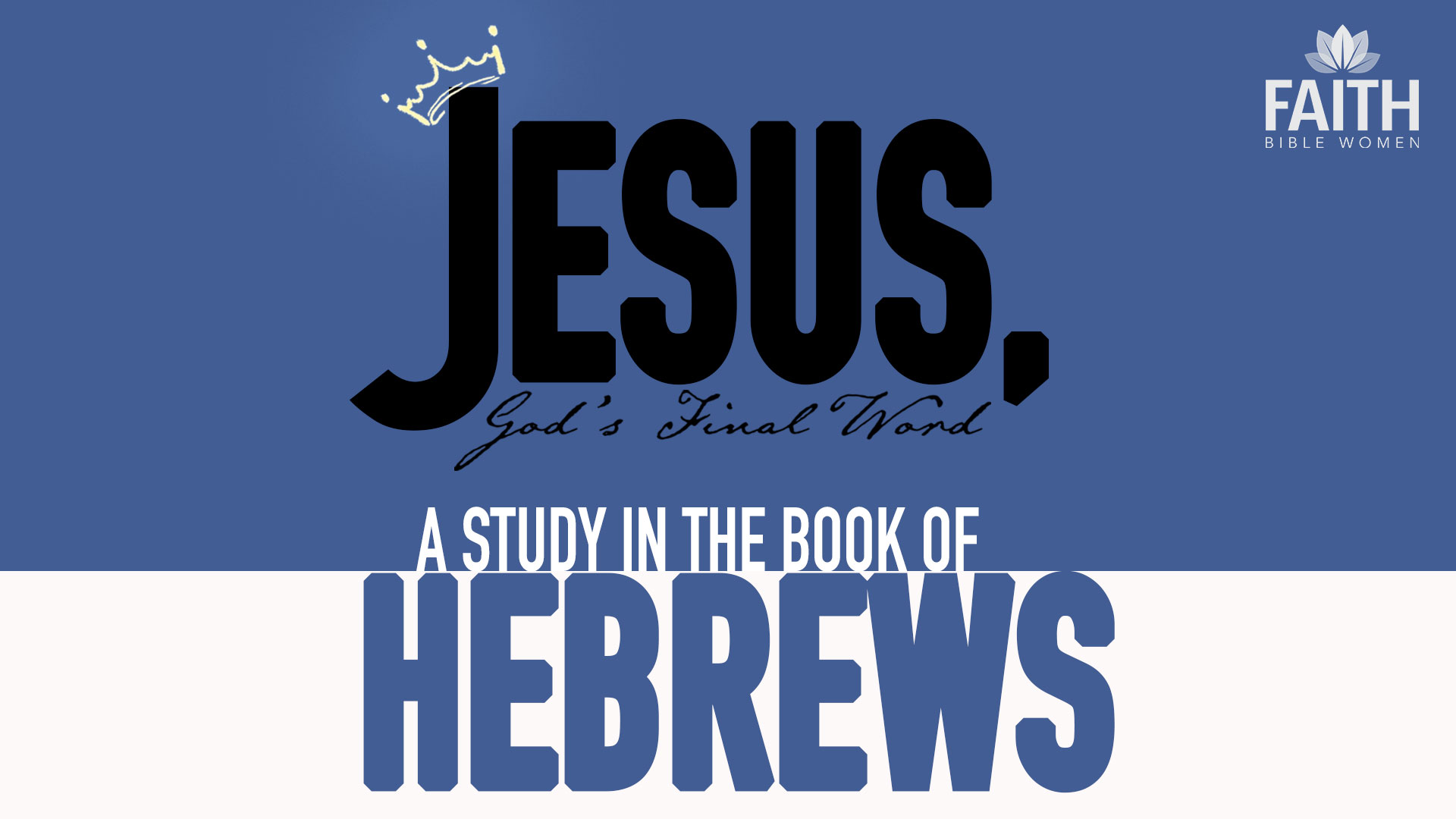 Join us as we continue our study Jesus, God's Final Word: A Study in the Book of Hebrews together on Tuesday mornings at 9:30am or Tuesday evenings at 6:30pm. Our desire is for you to draw nearer to the Lord, connect with other women, and be united as you serve the Lord together. The Spring study will begin Tuesday, January 14, 2020. The cost is $25 and registration is available online beginning November 15th. Childcare is provided on Tuesday mornings; however, a separate childcare registration is required and space is limited. For more information, contact Alicia Adams.
Read. Eat. Think.
Faith Women will gather one Wednesday a month at 12pm in Northside to eat lunch together and discuss books chosen to challenge us in our theology and in our thinking. We want to look deeper into what we believe and why we believe it. Bring your lunch and join us for a great time of fellowship and conversation with other women.
Upcoming dates & books:
Feb 12th - All That's Good, by Hannah Anderson
No book club in March
April 8th - Six Hours One Friday, by Max Lucado
May 13th - Invitation to Solitude and Silence, by Ruth Haley Barton
June 10th - The Right Kind of Strong, by Mary Kassian
July 8th - Faith of the Outsider, by Frank Spina
August 12th - Transforming Grace, by Jerry Bridges
For more information, contact Evelyn Tarbell.
After the Boxes
After the Boxes are Unpacked is a Bible study just for women new in town! Here you will meet new friends, learn about The Woodlands area, and receive support as you navigate this season of transition. The Spring semester starts January 14, 2020 and will meet on Tuesday evenings at 7pm in Room 201. For more information, contact Claire Carpenter.