Connection Groups
Through these groups, we seek to provide you with generation-specific as well as cross-generational experiences in spiritual growth, fellowship, service, and outreach. Through these groups and experiences, we desire to live out the directives of our church: give grace, live truth, reflect Jesus and obey the commands of Hebrews 10:24-25: "Let us consider how we may spur one another on toward love and good deeds. Let us not give up meeting together, as some are in the habit of doing, but let us encourage one another."
Apples of Gold
Apples of Gold is a mentorship program where mature women teach newly married women and moms with young children God's design for marriage and family through practical lessons based on the principles of Titus 2:3-5. In the comfort of a mentor's home, participants will observe a cooking demonstration, discuss a Bible lesson, and enjoy fellowship over a deliciously prepared meal. For questions, contact Anne Addcox.
Read. Eat. Think.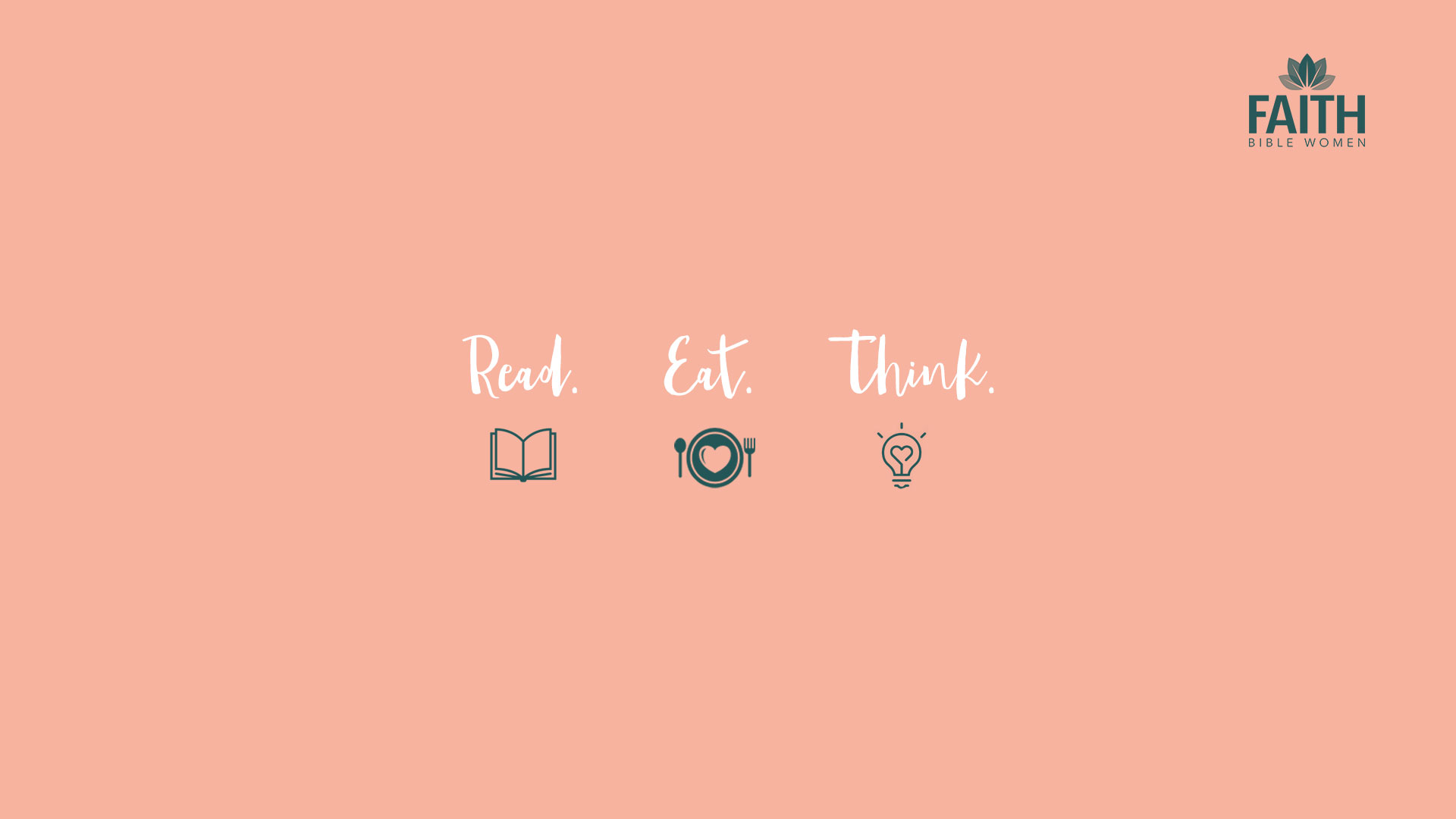 Faith Women will gather one Wednesday a month at 12pm in Northside to eat lunch together and discuss books chosen to challenge us in our theology and in our thinking. We want to look deeper into what we believe and why we believe it. Bring your lunch and join us for a great time of fellowship and conversation with other women.
Upcoming dates & books:
Feb 12th - All That's Good, by Hannah Anderson
No book club in March
April 8th - Six Hours One Friday, by Max Lucado
May 13th - Invitation to Solitude and Silence, by Ruth Haley Barton
June 10th - The Right Kind of Strong, by Mary Kassian
July 8th - Faith of the Outsider, by Frank Spina
August 12th - Transforming Grace, by Jerry Bridges
For more information, contact Evelyn Tarbell.
Mom to Mom
Mom to Mom is a Biblically-based parenting program for moms with children ages 0 - 10 designed around the Titus 2:4 concept of older women teaching and encouraging younger women. It includes quality instruction in parenting and small group discussion. It is designed to be both a place of nurture for committed Christian women and a "safe place" to bring community friends. The cost is $50. For more information, contact
Registration for Mom to Mom is now closed. Contact Sarah Warmath to join the waitlist.
Sewing Seeds
We are women who meet to minister to each other and to share in serving the Lord with our sewing projects in support of Faith Bible Church's local and international ministry partners. It is not necessary to be a "sewer" we welcome anyone interested in our mission and have projects that need non-sewers too. Join us Wednesdays at 10am - 2pm in Room 209.
For more information, please contact Caroline Holladay.
After the Boxes Are Unpacked
After the Boxes are Unpacked is a Bible study just for women new in town! Here you will meet new friends, learn about The Woodlands area, and receive support as you navigate this season of transition. The Spring semester starts January 14, 2020 and will meet on Tuesday evenings at 7pm in Room 201. For more information, contact Claire Carpenter.